Available Upon Request
I invite you to read about an earlier Hawaii Island Healing Retreat. Currently, retreats are available ONLY by request.
Welcome to the Island of Hawaii, a place well known for its powerful energy and amazing beauty. We will spend seven days experiencing different facets of her personality, from volcano heat to lush gardens, from natural hot springs to cool mountains. But this is not a typical sightseeing tour. Our primary focus will be on healing, on allowing the external vistas we see to open our inner mind, heart and wisdom.
Each place we visit has been chosen to energetically support a specific stage in our healing journey. It is the best of Hawaii designed to evoke the best in ourselves.
I will be teaching Energy ALIVE material on the retreat. For those of you unfamiliar with this modality, feel free to read more about it in that section of my website (see menu at left).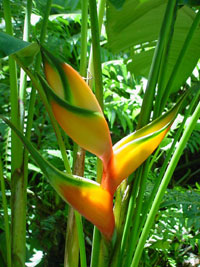 To learn more about our Hawaii Island retreats (pdf). This PDF will also show you photographs of where we will be staying on Hawaii Island. For the itinerary and pricing details, contact Henri by phone or email (see About Us).
Post Office Box 858, Honolulu, HI 96808
© 2006 H. R. Furgiuele